Dolphin Adventure Cruise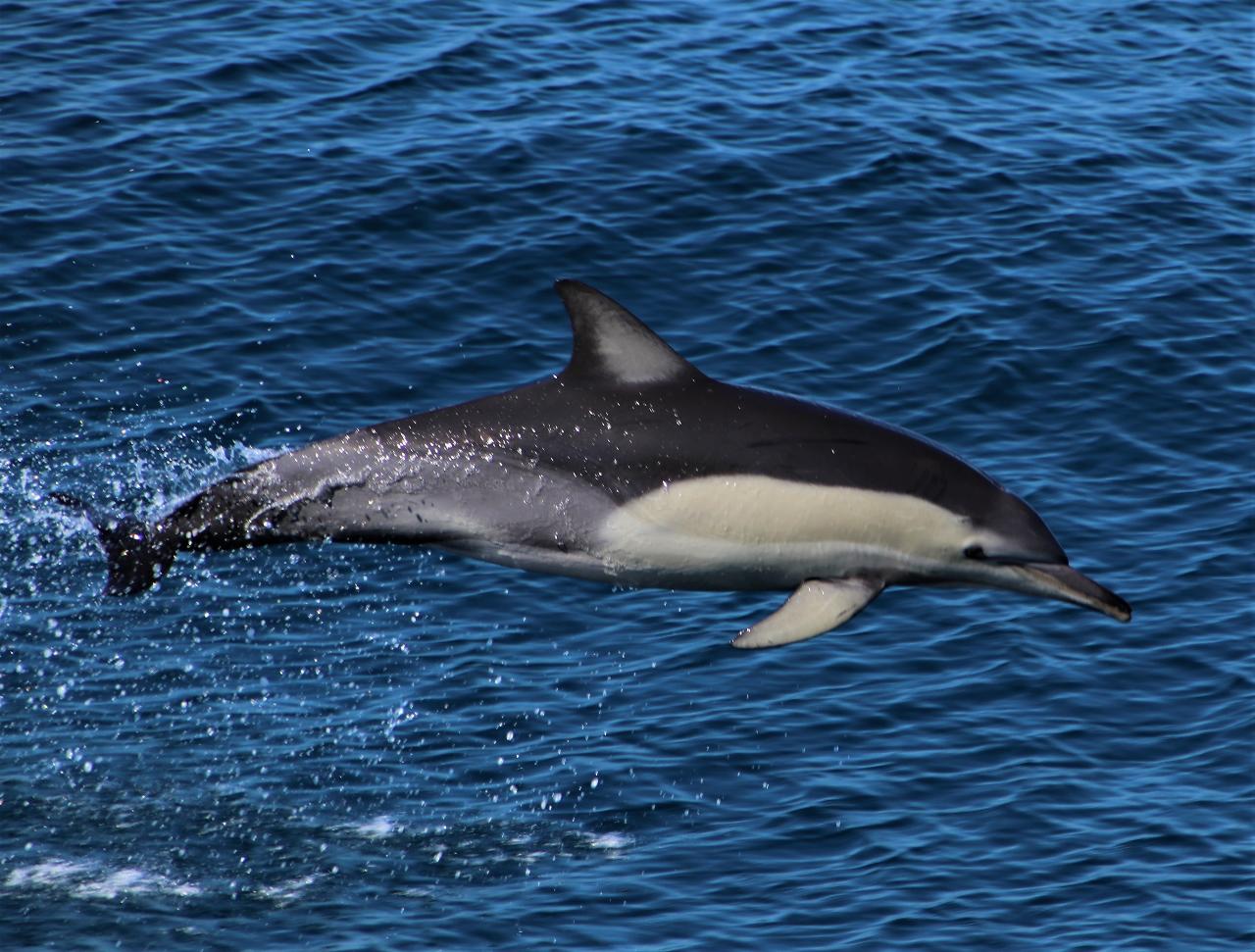 Duration: 150 Minutes (approx.)
Location: Forster, NSW
Product code: PGSAWH
There is approximately 250-300 resident inshore Bottle-Nosed Dolphins inhabiting the waters of Forster/Tuncurry. These local Dolphins are our pride and joy and seem to be as interested in our vessel "The Amaroo" as we are in them. They will often come over to the boat on what we call "Human Watch", where they check out whose on board today!

Further offshore we encounter Common Dolphins, sometimes massing in the hundreds all as one pod. Quite a spectacle to say the least!

Our Dolphin Watch Cruises depart MOST DAYS at 10AM from November to May
These Common Dolphins are very active. Groups often surface, jump, splash and play together. Often they will porpoise or leap from the water, performing exciting acrobatic displays. They are among the fastest Dolphins in the world, reaching speeds of 40km/h.

The third species of Dolphin we may also stumble upon is the Oceanic Dolphin. This species is the largest of all Dolphins we encounter. Oceanic Dolphins can grow to 2.5m and weigh in at a staggering 300kgs! Oceanics are also famous for their aerial acrobatics and freakish speed.

We may also encounter a variety of sea birds including Ospreys, White Bellied Sea Eagles, Whistling Kites, Gannets and Albatross to name a few. Also sharks, seals, penguins and turtles are frequently sighted.