Dolphin Adventure Cruise Gift Card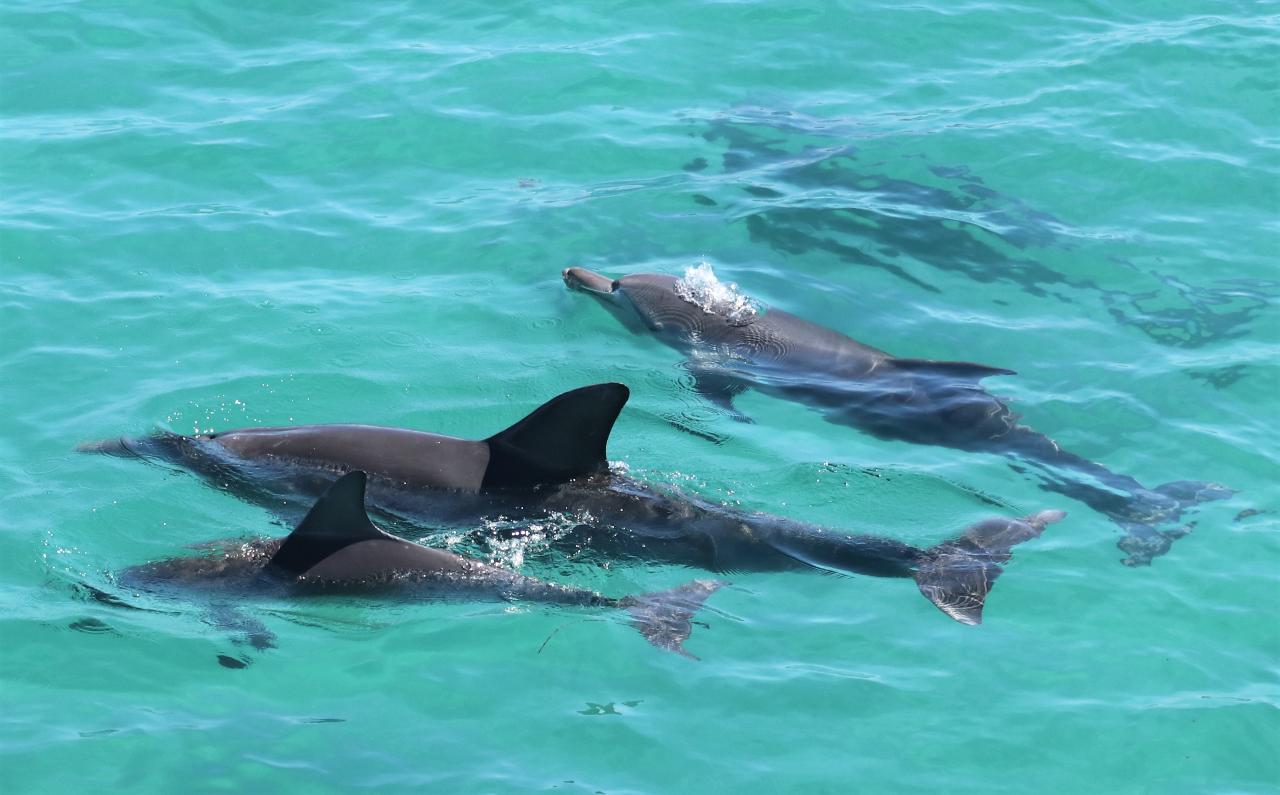 Location: Forster, NSW
Product code: PPEZ0V
There is approximately 250-300 resident inshore Bottle-Nosed Dolphins inhabiting the waters of Forster/Tuncurry. These local Dolphins are our pride and joy and seem to be as interested in our vessel "The Amaroo" as we are in them. They will often come over to the boat on what we call "Human Watch", where they check out whose on board today!
Further offshore we encounter Common Dolphins, sometimes massing in the hundreds all as one pod. Quite a spectacle to say the least!
These Common Dolphins are very active. Groups often surface, jump, splash and play together. Often they will porpoise or leap from the water, performing exciting acrobatic displays. They are among the fastest Dolphins in the world, reaching speeds of 40km/h.
Our Dolphin Watch Cruises depart most days at 10AM from the start of November until the end of May.